What We Do
Surety Bond Services
Moody Insurance Agency is a recognized leader in the construction industry. Let our surety team assist you through the bonding process, so you can get to work.
Moody Insurance Agency's surety programs have unmatched services, and we are dedicated to finding the best value for your contract or commercial bonding needs. Our partnerships with Colorado's leading sureties, construction lenders, accounting firms, and legal professionals assures our clients are surrounded by experts in the construction industry.
Contract Bonds
Contract Bonds are a type of surety bond that must be filed with the owner of a project (the "Obligee") as a condition for the contractor to bid on or to enter into a contract. Contract bonds consist of two primary categories – (1) bid bonds required of contractors as a condition for a contractor to submit a valid bid on a construction contract; and (2) final bonds required of contractors to enter into a contract. Contract bonds must be issued by insurance carriers admitted in the state where the obligee requiring the bond resides. The insurance carrier issuing any surety bond, such as a contract bond, will also be referred to as the "surety company" or "bond company".
Subdivision & Improvements
Subdivision & Improvements – This type of bond provides the necessary assurance allowing an owner/developer to proceed in a capital-efficient manner in developing sales for a given property before all of the mandated improvements have been completed. A Subdivision/Improvement bond can guarantee the completion of a variety of specified improvements such as grading, storm drains, utilities, curbs and gutters, streets, sidewalks. Many jurisdictions require an owner or property developer to post financial security which guarantees the completion of designated improvements before granting construction permits, or allowing the submission of final parcel maps.
License & Permit Bonds
License and Permit Bonds are required to be in place by a business or any professional individual or organization that is opening a business which is regulated by Local, State, or the Federal government. This type of Surety Bond guarantees that the company or person seeking the license or permit will operate their business ethically and comply with all guidelines set forth by the governmental agency which is requiring the bond. These bonds can vary greatly, depending upon the industry or profession, and the nature of that particular business and its operations. Moody Insurance has expertise in assisting with a variety of different License & Permit Bonds in application, completion, and the adherence, including but not limited to the following:
State Contractors License Bonds
City/County/Municipal License Bonds
Street/Road Cut/Excavation Bonds
Right of Way Bonds
Court Bonds
A Court Bond is general term for all surety bonds an individual or an organization would need when taking an action through a court of law. These bonds may be needed to reduce the risk of financial loss or even ensuring fulfillment of a court-appointed task. Just like the terms contract bond, commercial bond, and license and permit bond, "court bond" is an umbrella term encompassing a range of specific bond types used for various court proceedings. Court bonds are typically split into two categories:
Judicial Bonds (ex. Appeal, Bail, Plaintiff's-Attachment bonds)
Fiduciary/Probate Bonds (ex. Custodian, Executor, Guardianship bonds)
SURETY BOND SERVICES
Additional Associations
We believe that knowledge is power. The more educated you are about your risk and your insurance options, the better equipped you will be to protect yourself, your business, and your assets. Get useful, easy-to-understand insurance and risk management education, tools, and support so you can make informed decisions for your business.
The Moody Difference
Providing peace of mind.
Family-owned, and founded in 1972, Moody Insurance Agency has become a trusted resource for businesses, employees, and families. Our products and our industry-leading service provide our clients access to the best coverage in a challenging insurance marketplace. We strive to provide more than surety bond services and insurance, but peace of mind.
Custom Insurance Solutions with Moody Insurance
At Moody Insurance, we specialize in providing surety bond services to help protect your business. In addition to surety insurance, our Denver insurance agency also provides customized insurance plans for those needing commercial insurance services, small business insurance plans, employee benefits management, and personal lines of insurance. Get in touch with one of our insurance specialists to schedule a consultation and find the best policies for your needs.
Get to Know Us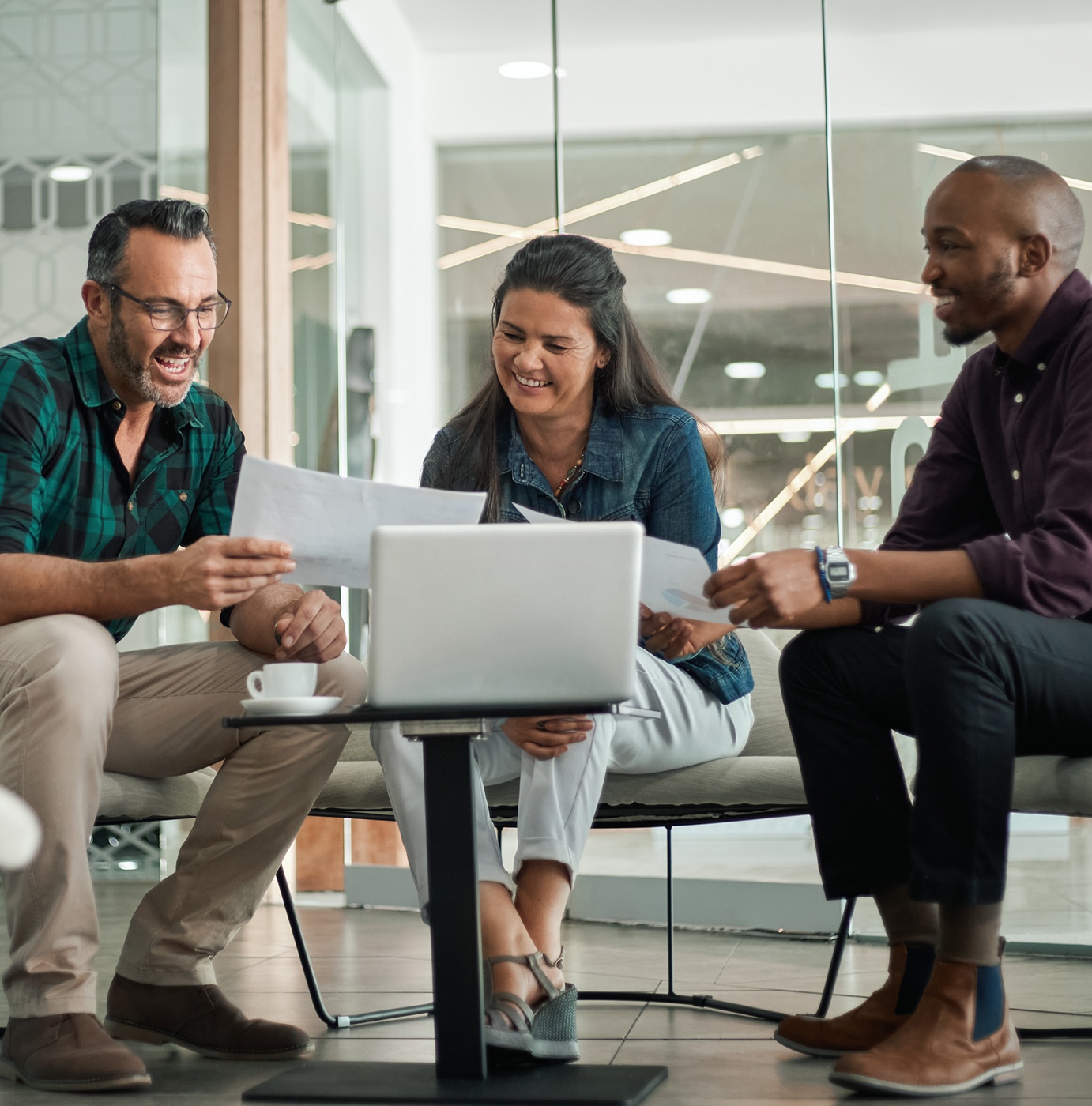 TALK TO AN EXPERT
Guidance. Solutions. Expertise.
Let our experts help you find the best insurance solutions for your needs. Request a consultation today to get started.