Having a roof over your head is a common idiom that promotes security and safety and a crucial component is understanding roofing insurance claims. It is valuable to ensure the physical roof over your head is protected and maintained. Commercial roofing insurance assists property owners afford a wide net of protection for risks against their property. Homeowners and business owners should have awareness of a roofing insurance claim to minimize out-of-pocket expenses.
Know how to protect your business via the roof above you or for those who work under it. Pairing insurances together helps protect your business. The more contact with an insurance firm the more you'll be able to understand roofing insurance claims. Therefore, it is important to be aware of tips from a commercial roofing insurance firm to feel confident to proceed with your operations. We can aid with risk management as you consider looking into being proactive with your business goals.
What are Roofing Insurance Claims and Commercial Roofing Insurance?
It is important to consider the variety of insurance services to ensure you have the best protection. The number of options can also seem intimidating, making it daunting to understand all the protections available. Learning the insurance parameters can equip you with the tools necessary to move forward and understand your protections.
What are Roofing Insurance Claims?
Roofs become weaker and damaged through weathering and time. It is valuable to understand how to proceed once you notice the damages. Roofing insurance claims provide insurance companies with details about the condition of a roof. Knowing when to file a claim is just as important as filing the claim in the first place. Be sure to file quickly to ensure proper coverage.
Insurance claims for roofing coverage ensure the necessary steps to yield the services for restoration and repair. A claim will aid in the inspection, quote, and paperwork process. A secure roof over your commercial or residential property will deliver you with the comfort and protection to move forward.
What is Commercial Roofing Insurance?
Roofing liability insurance protects against injuries and property damage that may occur as a result of a damaged roof. This protection helps cover the cost of repairs for damages related to weather, vandalism, and time. A faulty roof can become a crucial concern for any business or commercial roofing insurance will support business owners rest assured about their legal protection. 
Roofing insurance can pay for the restoration of a roof and a variety of other factors. It can also maintain protections for general liability, workers' compensation, property damage, professional liability, and more.
Advice from a Commercial Roofing Insurance Company
Finding the right insurance company to protect your roof aids in reducing risk and feeling secure. The best insurance agencies take care of the details and provide the necessary information to keep you and your business safe. Having awareness of the steps you need to take to acquire the proper services. Learn how to protect your roof and business with commercial roofing insurance below:
Care for Your Roof and Keep Records
Many insurance policies require policyholders to inspect their roofs and keep proper documentation. It is a tricky argument if you do not have consistent records of the roof condition. You can hire teams to tend to the roof and create proper documentation. Insurance companies look for warranties, receipts, quotes, and other documents linked to the roof's condition.
You can also take the care into your own hands, but be cautious and aware of the dangers. Routinely note any changes on the roof and make improvements you feel comfortable with, like cleaning out the gutters to produce a better drainage system. Take pictures of anything you are unsure of and describe details to coincide. Write down the dates and times of storms if you suspect damage occurred you will need to support your claim with evidence and documentation.
Know the Age of the Roof
Most roofs last around 12 to 15 years before requiring replacement or repair. Knowing the age helps you understand a timeline for when you can expect insurance to support protection against damages and alleviate costs. In many cases, insurance companies may decline to cover a roof that exceeds this range as they fault negligence on the business. 
Older roofs are more susceptible to damage as the material ages and weathers. The strength of the material will eventually fade as it battles changes in weather and conditions throughout its lifetime. Understand the policy you agreed to and know important deadlines in regard to the age of the roof and what kind of protections are available.
Inspect Your Roof Routinely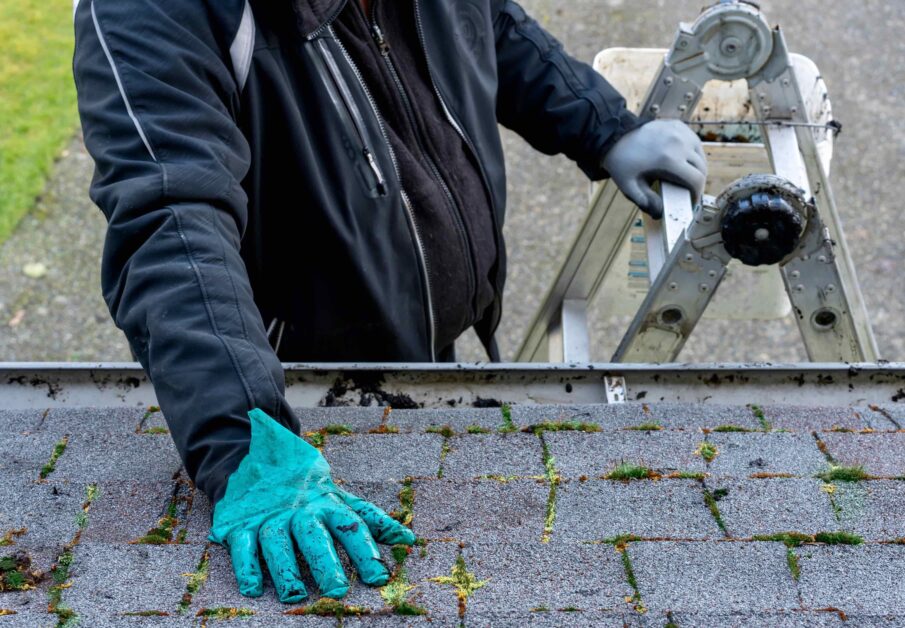 Inspecting your roof can consist of hiring a professional or as quick as a scan. A roof inspector assesses the current conditions of the roof and identifies what areas may need addressing. These professionals can also deliver records to present to an insurance company when necessary. You also can personally note small changes or damages that may occur. Routinely checking on the roof will create a steady timeline of the overall health of a roof. 
Understand Your Policy
To truly understand your policy, you may need to read the fine print of the contract or get a download from your insurance agent. This knowledge will help you know what needs to be present for an approved claim. Check your financial agreement to understand the deductible, how much money you need to pay out-of-pocket before the insurance company covers the costs. The policy informs you of the procedure for filing a claim and what documentation will become necessary for a claim to approve.
Communicate Effectively with Provider
Contact your insurance provider as soon as possible when you notice damage. You want to contact the insurance company with the required details. If you are unsure about your policy, call an agent to guide you through the process. Most insurers allow up to one year for you to file a claim, so prompt interactions in initiating conversations surrounding your roof.
Find Contractors Within Insurance
After a claim is approved it is time to find the right contractor. Understand what contractors are in the insurance company's network. Most policies will aid you to find a local contractor with appropriate experience to repair damages to your roof. The price of the quote will usually be set by the insurance company so there is no need to spend a lot of time finding the lowest price. 
The Next Steps for Roofing Insurance Claims
Properly maintaining and protecting aspects of your business or home, like a roof, are crucial. Finding the right insurance provider may seem difficult or tedious, but the answer lies with Moody Insurance. Not only will you feel more respected and protected, but you can learn about more legal avenues. Stay updated on federal and state employment laws and understand how we support small businesses succeed. 
How Moody Insurance Can Help
Now is the time to look into finding roofing insurance and working with a Denver insurance agency. Moody Insurance serves a variety of industries and has ample experience and specialized knowledge. 
Contact us today to get started.