How do roofing companies work with insurance companies? Roof damage and the ensuing insurance process can be headaches for homeowners across the state of Colorado. For many roofing companies, understanding the insurance claims process in its entirety can be equally as important as working with the right insurance provider. Ultimately, the best insurance companies help guide roofing companies through the claims process and required documentation so they can be sure their business is adequately protected no matter what happens on the job.
What is the Claims Process for Roofing Damage?
The insurance claims process can be complicated for both the homeowner and roofing contractor. The process usually begins when a homeowner calls an insurance company for a home inspection to determine roof and housing damage. Once the adjuster has inspected the house, they will write up a claim which will include the damage and associated costs. At this point in the process, the homeowner will then find a reputable roofing contractor. As a roofing contractor, you will review the claim and offer any supplemental information if needed. Then, you can send your report of the damage to the insurance company.
Common Causes of Roof Damage
Roof damage can be the result of a variety of environmental and human factors. Without routine care and maintenance, the quality and sturdiness of a roof can suffer considerable damage. Roofs may also be damaged over time by extreme weather in the form of hurricanes, storms, and snowfall. Other common causes of roof damage are more preventable, including inadequate repairs by previous contractors or a resistance to get repairs in the first place.
How Insurance Agencies Can Help Roofing Companies
Roofing or repair claims are some of the most common claims made by homeowners. For roofing companies, establishing a partnership with an insurance agency can help expedite claims and give homeowners the assurance that they are working with a reputable company. Insurance agencies can also guide roofing companies through the entire claims process, help negotiate fair settlements, and ensure customer satisfaction to help facilitate repeat business and build company reputation.
1. Guidance Through the Claims Process
While the basic claims process is usually the same across the United States, specific states may have certain steps that others do not. There are also a variety of insurance types—from auto to homeowners to renters—each of which entails a different claim filing process. To file an insurance claim, roofing companies should first work with insurance companies to understand their policy, including its coverages, deductibles, and limits. You don't want to find out a specific loss or incident is not covered after you have already filed a claim. In most cases, you will first communicate with your insurance company regarding the details of your loss. Once your claim has officially been filed, you may be required to fill out additional forms or provide a statement regarding the accident or loss.
From the initial claim to additional paperwork and repair costs, the right insurance agency will serve as a valuable resource through every stage of the claims filing process. Here at Moody Insurance Agency, our personal risk consultants bring the experience and expertise you need to ensure quality repairs and maintain your high reputation. Contact us today to learn more about how we can help guide you through the claims process.
2. Claim Adjusters
As a roofing contractor, you rely on a property owner to pay you for work and materials. At the same time, the homeowner relies on the insurance property to pay their claim. When working with claim adjusters, be sure to review the insurance appraiser's estimate. You may be able to spot mistakes in the estimate or provide guidance as to the appropriate compensation amount for the damages. When your prospective or current client suffers extensive damage to their home or roof, both you and them may have to wait for a considerable amount of time before further work can be done to repair it. Keeping detailed records of your work and maintaining open communication with both claim adjusters and homeowners will help save you money and time in the long run.
3. Negotiating Fair Settlements
When filing an insurance claim, one of your foremost goals is likely receiving an appropriate and fair settlement amount for your situation and claim. Unfortunately, oftentimes during negotiations, an insurance adjuster will pressure you to accept unnecessarily low compensation for your claim. Insurance companies bring expertise and familiarity to the settlement process which can help clients negotiate their claims appropriately. Our claims advocacy services are here to ensure that your roofing business and employees are adequately protected against claims and other legal action. When you partner with Moody Insurance, our team will serve as your designated voice and advocate in all negotiations, as well as helping walk you through specialized laws or filing rules in your state. If you're looking to negotiate a fair settlement and protect your company's valuable assets and reputation, contact our team today.
4. Ensure Customer Satisfaction
A positive customer experience impacts your entire business, allowing you to get referrals and strong recommendations to expand your operations and connections. While your business can't entirely avoid risk, you can develop a reliable risk response plan to ensure customer satisfaction. Roofing companies work with insurance companies to ensure every party is fairly compensated and represented. This can put you in a prime position to further boost your customer satisfaction and reputation. If an accident does occur on the job, a swift and reasonable response from an insurance agency can go a long way towards regaining a customer's trust. Moody Insurance is a trusted risk management consultant across the Denver area, offering technical advice and resources for a variety of roofing companies.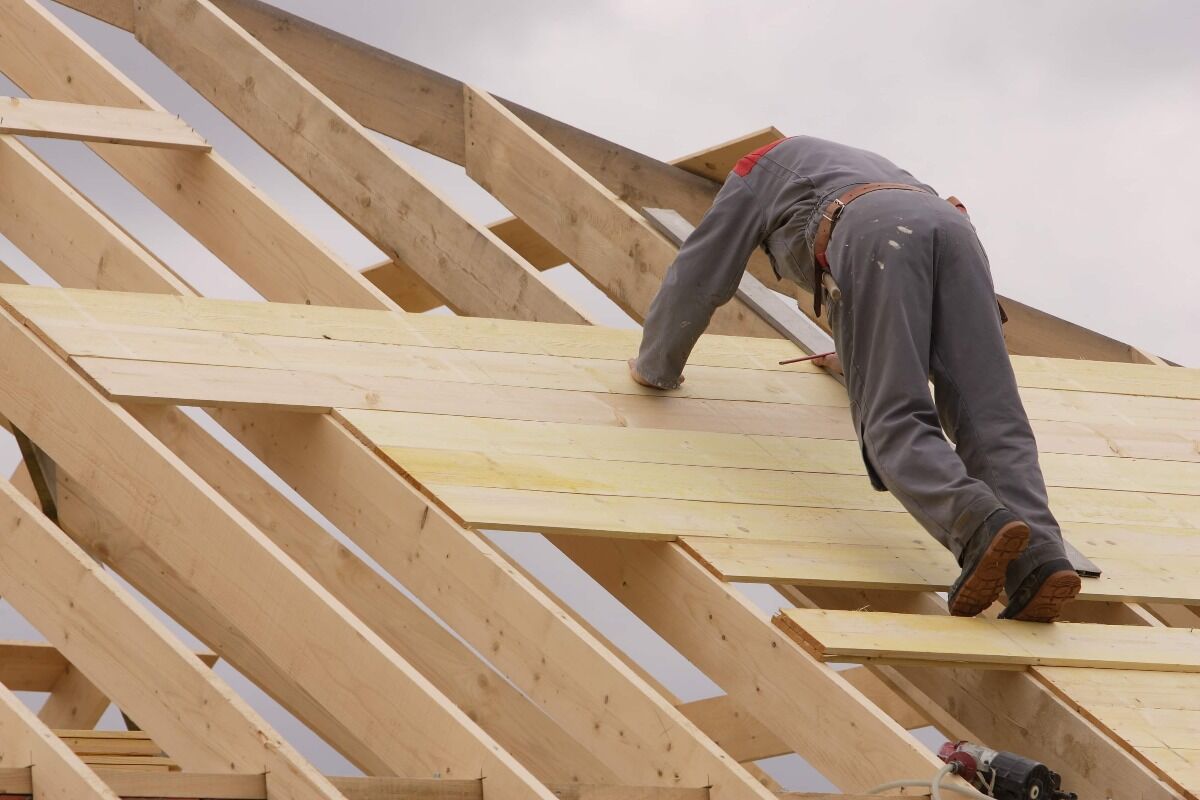 Why Build a Relationship with an Insurance Provider?
Roofing repair and replacement claims are some of the most common in the home insurance industry. For roofing companies, establishing a strong partnership with a reputable insurance provider can help simplify and expedite claims processes when they do occur. Rather than spending an extensive amount of time gathering details and sharing contact information with a new agency, claims can simply be handled with a quick fax or email. Beyond claims advocacy, the best insurance providers also offer assistance with preparing and reviewing contracts with your clients to further expedite your process. When you partner with Moody Insurance, our extensive industry experience allows us to provide the right coverage and guidance for any industry and market. Let our experts find the exact solution for your specific industry and needs.
Contact Moody Insurance Today
Working with an insurance agency is a necessary step to ensure your business is covered in the event that a client files a lawsuit or complaint against you. Insurance companies can help you gain a greater understanding of the claims process and protect your business against lawsuits. When a claim is made, a reputable insurance agency like Moody Insurance can help negotiate a settlement that is fair for your circumstances. If you're looking to protect your business in the Rocky Mountains, contact our team today or call us at (303) – 824 – 6600.