Roofing liability insurance covers the various risks that go along with running a roofing business. It's a critical process that protects your business' assets, including the employees that work for you. Luckily, with the help of a Denver insurance agency, you can gain specialized insights into the best insurance for roofing company needs. 
Insurance for Roofing Company Owners: Getting the Right Coverage
There are several types of insurance for roofing company owners and employees, but identifying your business' specific coverage needs can often get confusing. Working with an insurance company with experience in your industry is a great start. They'll help you identify the right coverage for the unique details of your business and the common risks associated with roofing. See some examples of insurance for roofing companies and the benefits of investing in this coverage below:
Insurance for Roofing Companies
Roofing Liability Insurance
Roofing liability insurance can include professional liability insurance for roofing companies, as well as roofing general liability insurance. Professional liability insurance for roofing companies supports legal costs if a client sues your business for a mistake or service issue. It's a beneficial backup plan in case an employee makes an error that could lead to a legal proceeding. It also can cover copyright infringement and personal injury – which is a risk in any industry, but important to note with roofing.  
Roofing general liability insurance can cover injuries that impact customers, as well as issues with libel or product liability (for example, if a roof leaks). There are several coverages that can be added to roofing general liability insurance, such as protection against cybersecurity issues (cyber liability insurance), property damage, as well as coverage for medical expenses. It's a great, comprehensive option that covers a lot of your bases.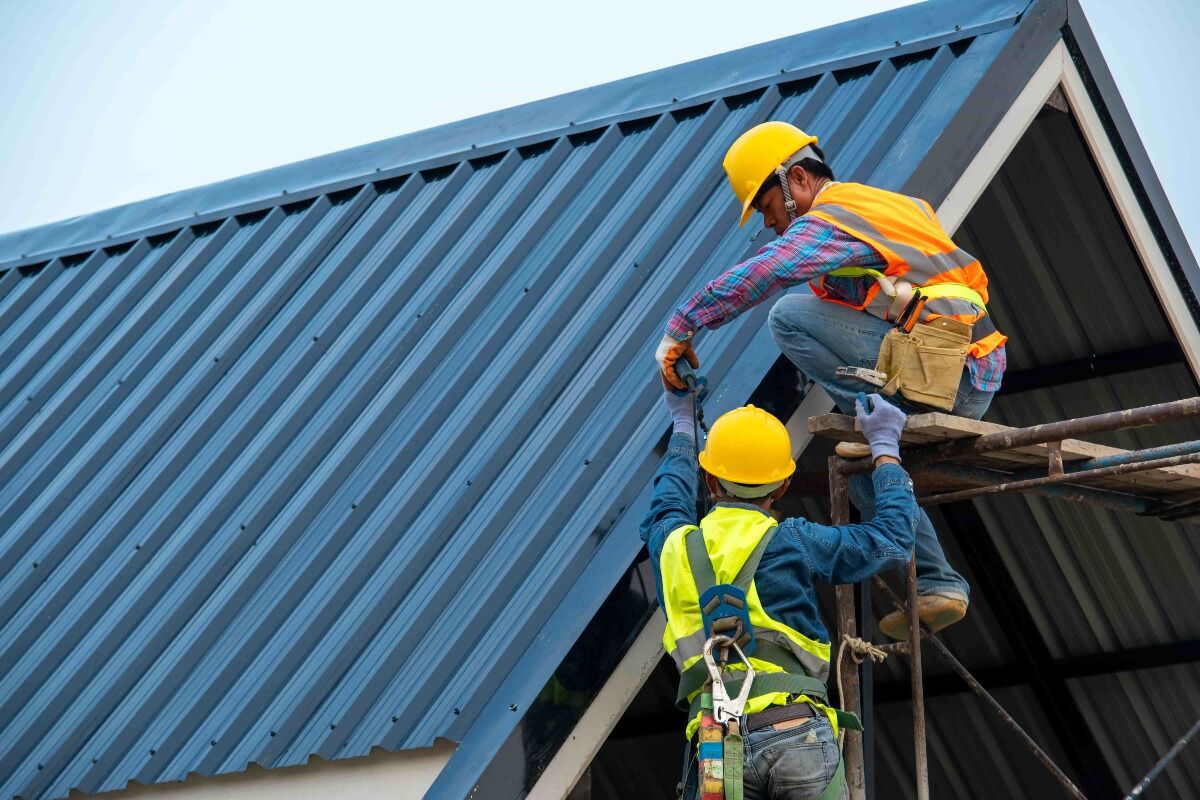 Workers Compensation
Workers' compensation is not only beneficial, but also required in almost every state in US (including Colorado). If one of your employees gets injured on the job, this covers certain work injury costs that may be otherwise denied by health insurance providers. It is an added protection for your business and employees, ensuring that they receive lost wages if they're injured on the job site, and assistance with medical expenses following the incident. It is especially important within industries like roofing, and other jobs which can sometimes be dangerous or unpredictable. 
Surety Bonds
Surety bonds create a contract between you and your client, ensuring that services are rendered. This is beneficial for many businesses, but especially relevant for roofing companies because you may work with a large volume of clients, with varying daily conditions. Surety bond services provide custom plans based on your projects. They're completed on a case-by-case basis, and benefit both parties. 
Commercial Vehicle Insurance 
Does your business utilize company-owned vehicles to transport employees, equipment, and other resources? If that's the case, commercial vehicle insurance is crucial. Especially If your employees drive the vehicles, safety nets should be in-place to ensure you are covered if an accident occurs. 
Commercial vehicle insurance is not just for employees that use your vehicles to drive to job sites. Even if a car is used for small errands — like to make bank deposits, pick up supplies, grab team lunches, and beyond – they are technically utilizing a company vehicle, so it must be insured accordingly. Even if your employee drives their own car or a rented vehicle while accomplishing a task for your company, your business could be found liable if an accident occurs. Hired and Non-Owned Commercial Vehicle insurance covers all these bases and ensures you are protected in case an incident occurs in a car during working hours. 
Have employees that consistently use their own vehicle for company business? Then they should probably be on your company's commercial auto policy on top of their personal auto policy. Talk to your insurance provider about your business' process to find the right-fit policy for your needs.
Equipment Insurance
Roofing business owners know that sometimes things happen to equipment. Things go missing at job sites, tools break, and items get damaged. Equipment is expensive, so as your business scales, it can be beneficial to invest in equipment insurance. Especially relevant for newer, higher-value equipment, this can protect your investment in tools. Luckily, this particular type of coverage can often be bundled with roofing general liability insurance.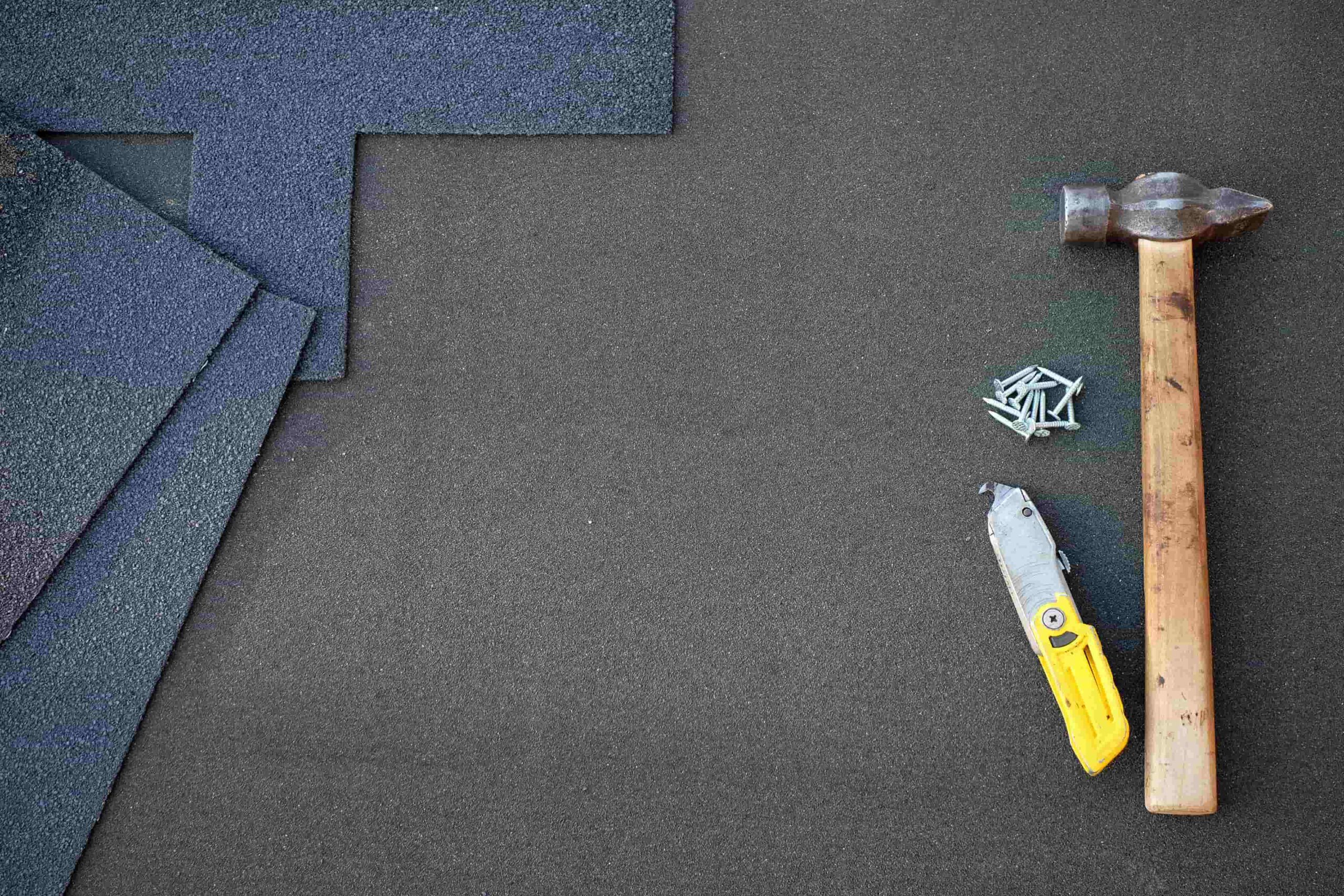 Employee Benefits
Bringing on more full-time employees? Offering employee benefits can improve retention and better support your team members. There are plenty of different health, dental, and retirement benefits packages that provide a ton of value to you and your business. Work with our dedicated benefits consultants to discuss the right options for your business size, employees, and budget. Plus, with the help of our HR compliance resources, it's all neatly organized through an online portal, where clients can access information, tools, webinars, and educational items to better utilize their services. 
Access Industry Specialists
With the right insurance agency, you can access professional resources to get specialized assistance within other sectors of your business. Moody Insurance provides great recommendations and connections to get the details done right. We have a list of roofing industry specialists to assist with your business needs, from banking, to attorneys, to CPAs and other advisors who have a strong understanding of your field. This specialized insight can be invaluable as you continue to grow your business and workforce. Getting the right people on your team positions you to make more informed decisions and see more success. 
Contract Review
Legal insight can be a game-changer when building or adjusting your business' insurance plan. Moody's team includes dedicated lawyers, who review the various contracts that come into play, such as subcontractor agreements. They can also answer any questions you may have throughout the process. 
Roofing Liability Insurance: The Bottom Line
Ultimately, roofing liability insurance, workers' compensation, surety bonds, and the various other industry-standard insurances provide great protection in case any issues arise. It's a critical part of owning a business and can save you thousands of dollars down the line if an incident occurs. While it may seem like a massive undertaking, getting your business' insurance in order can be made simple with the help of dedicated insurance experts who know about your industry and have your business' best interest in mind.
Leveraging solid commercial insurance services and risk management insurance plans is key to protecting your company and your people. The easiest path to do so is by building a strong relationship with your insurance provider. That way, you'll have a trusted partner as your business grows and evolves over time. As your company adapts, your insurance provider can give informed recommendations to meet its current state and even get ahead. 
Consultation on Insurance for Your Roofing Company
Luckily, with the help of a solid Colorado insurance specialist, you can get customized consultation based on your business' needs. Moody Insurance is a family-owned agency based in the Rocky Mountain region with a talented team of insurance professionals dedicated to finding you the best coverage at a great price. Contact your Colorado insurance provider today to get started and schedule a complete consultation for your roofing business.