It is no secret that the cost of lumber began to soar in March 2020 as the COVID-19 pandemic tightened its grip on life as we knew it.  In May 2021, costs reached an all time high of $1,607.50 per thousand board feet compared to $303.40 from March of 2020.  At it's peak, the lumber bubble had reached a 430% increase in cost.
Thankfully, as our country found enough stability in slowing the spread of the virus to return to some sort of normalcy, sawmills have been able to boost production thanks to reduced workplace restrictions.  In the past two weeks we've seen consistent decreases in cost, and we are down to $904.90 with downward trending momentum.  It is reasonable to expect that the cost of lumber will not return to pre-pandemic levels, I am at least a little relieved from an Insurance Advisor's perspective.
As homeowners, we all have skin in the game through rising insurance costs as a result of inflation in materials and labor.  While the region you live in has an impact on rising rates depending on your exposure to catastrophic events like hail, wildfire, high winds, and rain, the primary driver of your home premium is construction costs.
In a study by Pure Insurance, they found the following construction cost trends in Q2 of 2021:
| | |
| --- | --- |
| Construction Related Cost Increases | Cost Decreases |
| -Lumber up 28.4% | -Diesel fuel down 10.0% |
| -Asphalt up 2.7% | -Steel down 3.2% |
| -Concrete up 1.6% | |
| -Glass up 0.9% | |
| -Gypsum up 4.0% | |
| -Paint up 2.6% | |
| -Labor up 2.4% | |
So what should homeowners be considering to ensure your insurance is ready to react in the event of a claim and hedge the overall impact on your wallet?
Talk to an expert: Its usually a good ideal to review your dwelling coverage with an agent every 3-5 years for several reasons:

Every annual renewal, insurance carriers will adjust the limit for your dwelling, other structures, and personal property based on a generalized rate of inflation determined by their actuaries. Each year, this adjustment compounds on the prior year.
Over 3-5 years, there is a good chance that you have made updates or renovations to your home which likely impact the replacement cost of your home. They may also yield additional discounts if you updated any electrical, HVAC, or plumbing.
Get a second opinion on your insurance to ensure the coverages are keeping up with changes in your life, or your lifestyle. Different agents or brokers use a multitude of tools, data, and products to design a plan that best suits your exposure and budget.
Identify ways to mitigate risk and reduce the likelihood of having to make a claim: Keep up with general maintenance such as inspecting your roof, gutters, and exterior for signs of damage before it gets worse and ensuring all appliances/equipment are in working condition within their serviceable lifespan.   There is a lot of new and affordable technology are available to better protect your home and earn discounts on your homeowner's insurance premium.  Here are some to consider:

Automatic Water Shut-off valve – Over the last few years these devices have become wildly popular among insurers since about 45% of all homeowner's claims are water damage not related to weather. Essentially plumbing or appliance derived water leaks.  Some carriers offer as much as a 12% discount for having one of these installed.  They range from $300-$2,000 depending on the device you choose and are becoming more affordable. *A master plumber is needed for install.
Low Temperature Monitoring device – In Colorado and other states where temperatures consistently dip below freezing, it is clear how these devices can help reduce the chance of freezing pipes. This is especially true for secondary or investment properties that are not always occupied in the winter.  Many homeowners are installing 'Nest' devices or something similar, but best practice is to have this monitored by your alarm monitoring company.  There are discounts available from many carriers when the device is monitored.
Impact Resistant Roofing Materials – In the past 10 years, Colorado has risen to the number 3 state for claim money spent on catastrophic hail damage. Texas and Oklahoma being the top 2.  When the time comes to replace your roof, consider upgrading to an impact resistant shingle or concrete tile roof.  Note: Concrete tile roofs tend to result in a slightly higher insurance rate since they are more costly to replace.  Roofs rated by Underwriters Laboratories for Class 4 impact resistance generally earn an additional discount on your homeowner's insurance and reduce the likeliness of damage after a large storm.
Considering your deductible: Your homeowner's deductible is your primary way to impact the cost of your insurance.  In purchasing homeowner's insurance, you are transferring the risk of loss to the insurance company for the premium, and the deductible is the amount of risk you choose to retain.  For a long time, selecting a $500 or a $1,000 deductible was standard for most of the country.  With more catastrophic weather events and inflation in rates over about the last 8 years, things have changed.  It is worth considering a higher deductible to help keep your insurance premium at a reasonable cost, here are some things to consider:
What is your exposure? Across the front range of Colorado, we see a fair amount of hail and most carriers are requiring a special deductible for hail. In many cases it is .5% or 1%.  Some companies just require it to be higher than your 'All other perils'(AOP) deductible.  Consider what kind of claims you might have to make depending on your location, age of the home, or updates you have made that may reduce the likelihood of damage.
Claims usually result in higher insurance cost for 3-5 years. Almost any damage to your home that is repaired by your insurance company will raise your rates.  Unless there is an emergency, I always recommend finding out the cost of repairs for any damage before deciding to file a claim.  If the cost of repairs does not significantly exceed your deductible, consider paying for the repairs on a credit card as there is a good chance you would pay more than you did through surcharged rates for years to come.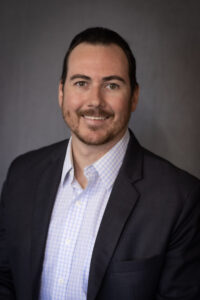 Written by: Adam Loner
Personal Risk Consultant
303.824.6652
adam.loner@moodyins.com