Looking for the top oil and gas insurance companies? Navigating energy industry insurance can get complicated. Luckily, along with providing insurance coverage, Moody will help you stay up-to-date and compliant, answer questions like why is business life insurance necessary for your company, and so much more.
What is Oil and Gas Insurance?
Oil and gas insurance protects workers, property, and the environment. Know that your employee's health and safety are a high priority in this hazardous industry by providing safety measures and training. Much of the upfront cost for oil and gas companies is property and equipment. These resources can face the risk of failure or malfunction leading to time spent away from operations. The environment faces damage from some resource extraction processes and requires careful planning and execution to remain safe.
Oil and Gas Insurance Protections
There are many reasons to get insured by one of the top oil and gas insurance companies. That way you can rest assured you'll have the best protection if any issue arises. Take some time to familiarize yourself with some of the coverages:
Liability Insurance
Liability insurance is a protection that affords policyholders the ability to not be liable for employee accidents and or property damages. With the right coverage, you can avoid being held liable for an accident or property damage. The insurance helps protect you financially in these matters but also can help make sure any employees hurt in an accident receive worker's compensation for recovery.
The oil and gas industries may naturally pose some danger for employees who operate machinery and navigate through work sites. It is impossible to fully secure an operation, making liability insurance a necessary step to cover all your bases.
Contractor Insurance
From time to time, an oil and gas company may need to outsource labor and hire a contractor who has specific skills to proceed during an operation. This insurance houses a package of policies to protect your business if an outside contractor were to file a claim against you.
The contractor also takes on risk of their own through using their own resources and materials. The insurance could extend to protect their materials and supplies if they were stolen or damaged. The contractor may also represent your business as they work with your employees but are likely not afforded the same protections as employees.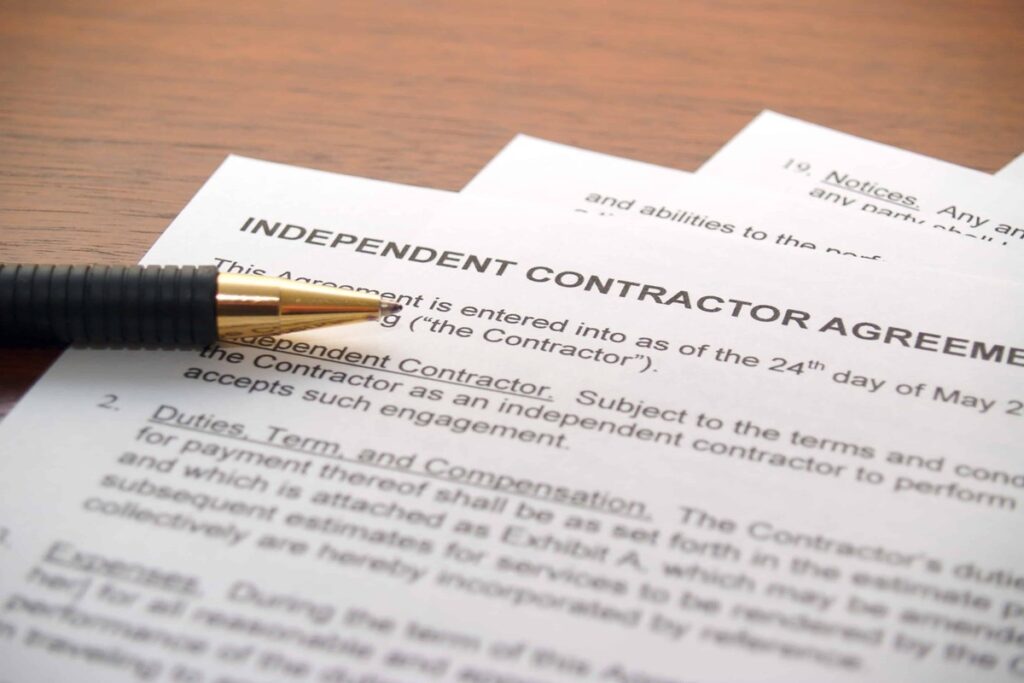 Property Insurance
Oil and gas operations require a lot of property assets, from the land to the buildings. Property insurance helps insure these assets from damages and potential theft. Know that you can resume operations quickly if an essential asset is damaged because the policy expedites the process to institute repairs and resume normal operations.
There are a variety of options presented to offer the best property insurance package for you and your business. The coverages can be personalized so that you only cover what you find to be the most valuable and pertinent assets.
Equipment Insurance
Equipment is a valuable and necessary part of the oil and gas industry. Equipment can malfunction, be damaged or stolen, and present a challenge if not maintained properly. This insurance option helps alleviate the stress of equipment not working as it should.
Equipment insurance can cover the cost of repairs or provide the funds necessary to have new equipment immediately available to ensure a normal level of operation. Access effective risk management and make proactive steps to prepare for any equipment disaster with Moody.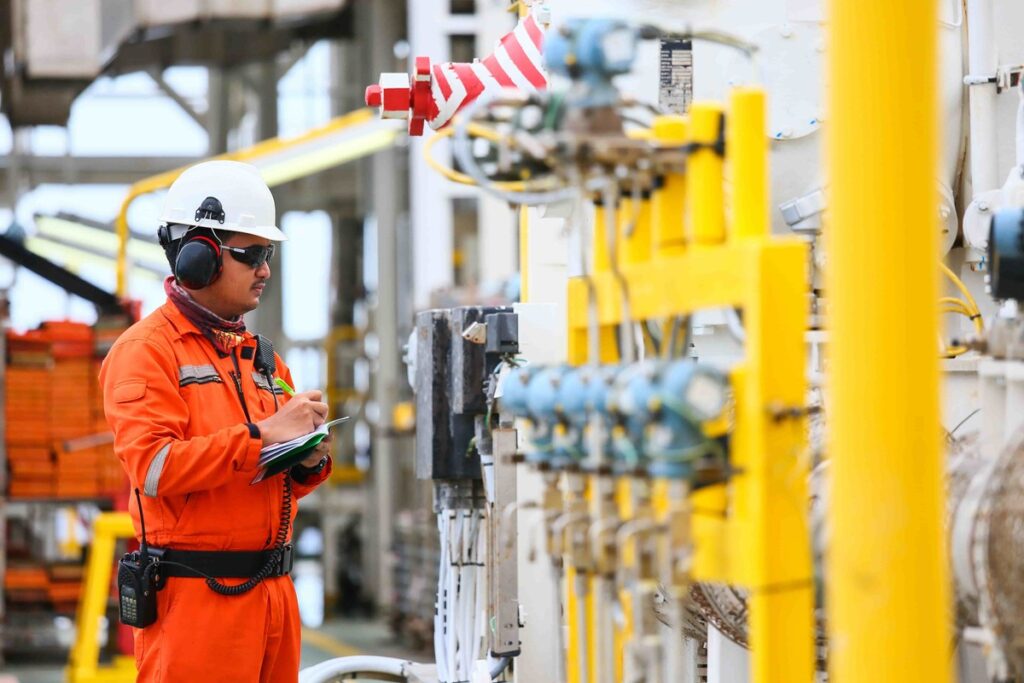 Natural Disaster Insurance
The weather and environment can be unpredictable and destructive. Weather events and natural disasters can cause large amounts of financial damage to your equipment, workforce, and ability to operate. These disasters can drastically delay the ability to complete an operation, causing deadlines to be missed and financial predictions to be misguided.
Natural disaster insurance can protect you from damages and loss of time and revenue by supporting your operation with the necessary funds and protections. Equipment can be repaired and replaced quickly, limiting delays and ensuring progress.
Riggers Liability Insurance
Coverage for moving and placing equipment and materials can be customized to best fit your needs and practices. Whether the rigging process is insourced or outsourced, know that you can be protected from financial liability. Protect your employees and material for in-house operation, and protect your company when enlisting outsourced talent.
Riggers liability insurance provides protection for damages inflicted upon the property or materials when lifting heavy materials. There are several variables to consider when moving heavy objects and damages can occur. A coverage plan allows for help to repair damages and provides you with the necessary care and services.
Worker Health and Safety Coverage
Working in the oil and gas industries presents risks, so safety should be a high priority. Build a strong culture in your business through providing coverage and promoting employee safety. Create a more comfortable working environment through instituting safety measures and protections in the event of an accident.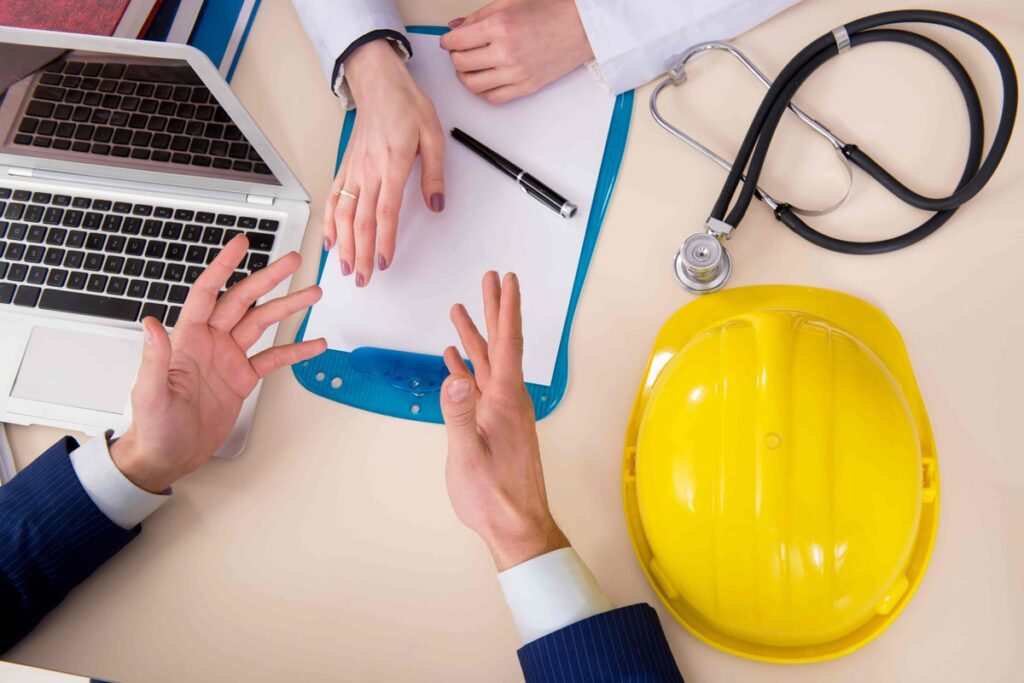 Get Industry-Leading Insight
Moody is an oil and gas insurance company that helps provide insurance for a variety of industries and firms. These experiences give unparalleled expertise and the ability to handle and solve a variety of problems. You can expect high-quality protection and service to meet your insurance needs. The top oil and gas insurance companies, like Moody, provide solutions and knowledge to mitigate risk and exposure for the energy sector. In regards to risk management, you can find legal, claims advocate, and loss control services to protect your business.
Conclusion: Top Oil and Gas Insurance Companies
It can be difficult to navigate the variety of insurance coverages and understand the best options to suit your needs. Moody's insurance experts get to know you and your business to understand how we can help and build the most appropriate coverage. As one of the top oil and gas insurance companies, we can find the right fit for your team.
How Moody Can Help Your Business
Learn how your business can benefit from the services offered by our Denver insurance agency. Moody has helped mitigate and manage risk in a variety of industries – including oil and gas and has valuable experience to deliver the most effective insurance plan.
Contact Us today to see how we can help you.