Choosing the right business insurance for moving companies is an important step to supporting your business. There is a lot of risk involved in moving and storage industries — and owners need to understand their risk to protect their assets, employees, and equipment. Read on to learn about the different types of commercial insurance for moving companies, and the different aspects of coverage below.
Types of Insurance for Moving & Storage Companies
There are several types of insurance for moving and storage companies. First, there is general liability insurance. This is the foundation of business insurance for moving companies – and a requirement for essentially every business. It covers things like personal injury and property damage – which are somewhat common incidents within the moving industry. On top of general liability insurance, it's a good idea to include professional liability insurance and employer's liability insurance, which covers several different types of job site incidents.
Another solid consideration for your coverage is cyber liability insurance. Chances are most of your accounting, booking, and other business functions take place online. When that is the case, there is inherent risk of cyber threats. Cyber liability insurance gives you a layer of protection in the event of a serious cybersecurity incident. Cargo insurance is an obvious additional option for businesses – which comes into play for lost and damaged cargo and protects your team in the event of a law suit.
Business Insurance for Moving Companies: Things to Know
So you know there are several different types of insurance, and different levels of coverage, but what else do you need to know before taking a plunge? See some tips for navigating the process of getting commercial insurance for moving companies below:

Determining Business Risk
One of the first steps in getting business insurance for moving companies is identifying your risk. Most owners are fully aware that there are certain types of risk that are unique to the moving and storage industries. Because your team transports truck loads other people's personal belongings, there is a ton of opportunity for things to break or go missing. While your team does their best to minimize these issues, it's crucial to protect your business and employees in the event something happens.
That doesn't even touch on the extremely physical job of moving furniture and other household items. There is always a risk for injury for employees – and there are insurances that your business can get to ensure they have support in the event of an injury, and even medical coverage. These fall under benefits insurance and can greatly improve employee retention. Fleet vehicles are another key insurance consideration – oftentimes these vehicles are operated by hired employees, and therefore require commercial vehicle insurance.
Selecting the Right Policies
Once you know your risk you can begin working with a Colorado insurance specialist to identify the required insurances, as well as any additional insurance coverages for your business. There may be multiple carriers or policies with various benefits that suit your needs. Plus, every state has some unique requirements when it comes to the types of insurance necessary to run a business. An insurance specialist will help you weigh the pros and cons of each – and identify the best options for the current state of your company. Some considerations include the size of your company, the scope of your jobs, and more.
Supporting Employees
As a moving company, your employees are one of your most important assets – they're the ones getting the job done and transporting everything from point A to point B. Some of the more important commercial insurance for moving companies include worker's compensation –which is required in the state of Colorado. This ensures that an employee continues to receive compensation if they get injured on the job. As your business grows and you gain more loyal employees, you can work with an insurance provider to build a benefits plan. Providing health benefits, retirement plans, vision, dental, and more can take your company to the next level and improve retention.
Building a Budget
Of course, aligning your coverage needs with a realistic budget is an important aspect of business insurance for moving companies. A reliable insurance broker has a solid understanding of how to make the most of a company budget and identify the best opportunities for bundling and prioritizing different packages. They can also help you layout a growth plan for the future, as your business takes on more clients and employees and requires additional resources.
Getting a COI
Acquiring a Certificate of Insurance, or COI is a crucial step to starting a business. It is essentially a document that outlines the various insurance policies for your business. Many clients will request to see a COI before signing up for services. Once you have selected your policies, Moody Insurance provides a Certificate of Insurance so you can pass it along to clients and improve your credibility. A COI can come digitally or as a hard copy.
Choosing the Right Provider
Navigating all these details can get confusing. Luckily, working with an insurance company that understands your industry makes it simple for you and your employees. A local provider like Moody Insurance Agency has a deep knowledge of the various requirements within your industry and your state. They will give you top recommendations to keep your business safe and equipped for whatever lays ahead. With specialized expertise in insurance for moving and storage companies, construction insurance services, energy industry insurance, real estate insurance, and education insurance, we can give you dedicated advice that aligns with the risk you face in your field.
A family-owned agency like Moody Insurance makes a point to look out for our community and provide great service to our neighbors in the state of Colorado. Our goal is to make the process of protecting your business as seamless as possible. Our industry-leading team has been supporting the people in the state for over 50 years.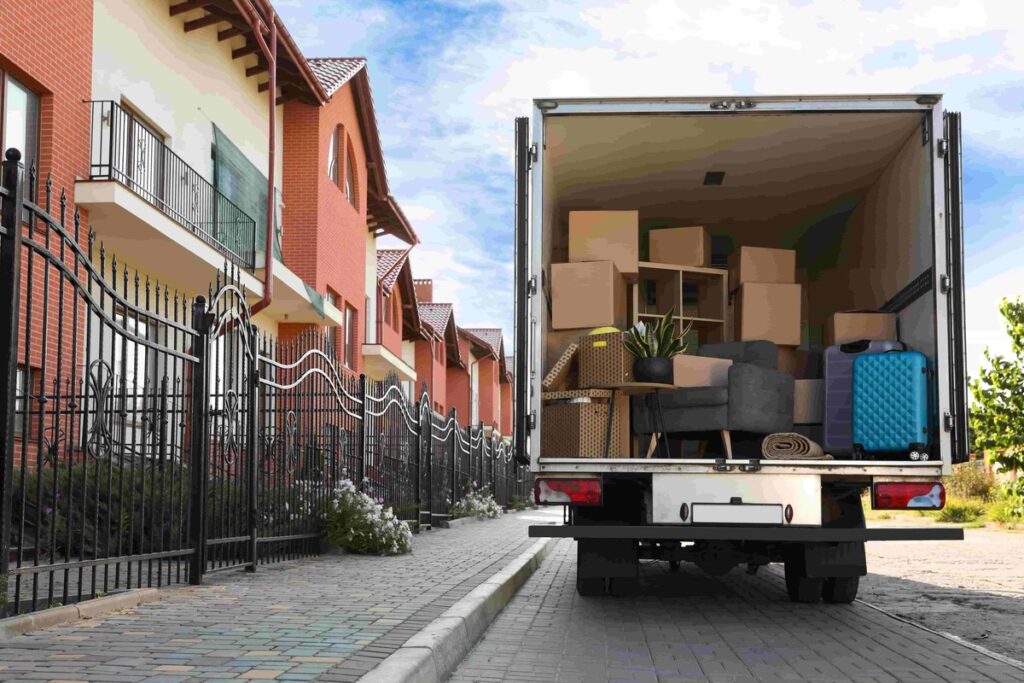 Business Insurance for Moving Companies: The Bottom Line
Ultimately, finding the right business insurance for moving companies just requires a bit of time and insight from an insurance professional. They will help you identify the types and amount of coverage necessary to keep your business running optimally – prepared for anything that comes your way. Moody Insurance has a team of dedicated professionals with deep experience in the moving and storage industry. We understand the various types of risk your business faces and provide solid recommendations that align with your unique needs and budget.
Get Insurance for Moving & Storage Companies Today
Ready to discuss the right insurance for moving and storage companies? Contact Moody Insurance to schedule a consultation and start protecting your business, employees, and clients. We'll break down the best path forward and secure the right-fit plan for your needs, so you can focus on growing your business.
Interested in learning more about the ins and outs of insurance for your company? Check out our insurance information resources to read more and view videos.